Our current programs comprise:
OUR PROGRAMS
Encounter with Fantasy

Children from tender age are introduced to the world of thought, discovery, understanding, imagination, creativity and practical interactive engagement by way of language, games, storytelling performance and playmaking. They are taken through voyages into wonderlands where possibilities closely knit with realities of their own surroundings abound.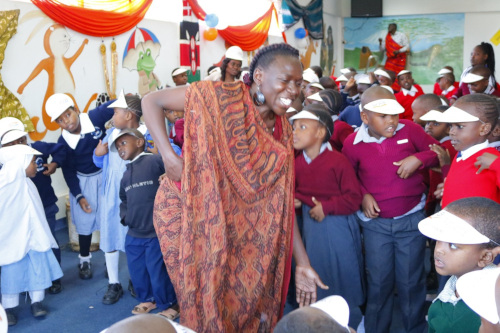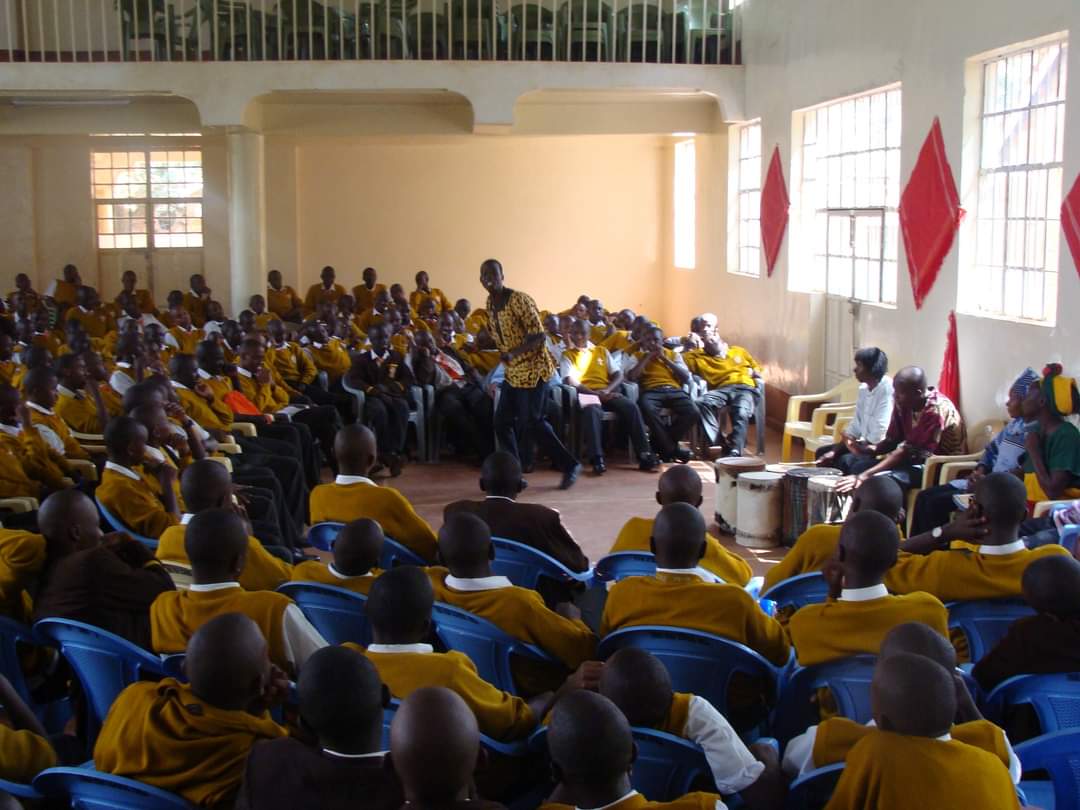 Schools Orature (Oral Literature/Fasihi Simulizi)

In this program, high school students together with their teachers of language and literature are taken through highly participatory educational performance experience of African folklore tradition. Through the living art of storytelling, various interactive elements typical of African performance heritage are recreated within school educational spaces.
Banter, riddling, chant, singsongs, music, stylized movement are all interwoven into dramatic telling that intentionally breaks down audience performer dichotomies. Oral literature is brought to life as a supportive practical expose to the students' formal study curriculum. It is a shared journey of participatory learning and rediscovery of the rich world of African folklore.

These schools Orature presentations are prepared and presented by Zamaleo Sigana Storytellers on special invitational arrangements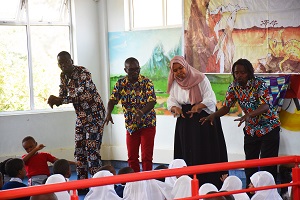 New Tellers

We hold hands and walk the ropes with those determined to learn and practically put to use the art of storytelling. These are often young tellers, mature adults, teachers, librarians, social activists, community workers, freelancers, content creators etc. who work under coaching facilitation of Zamaleo Sigana Storytellers. They grow their love for stories, acquire skills of story research, crafting, adapting and performance while exploring practical creative participatory ways of engagements. Get in touch
Sigana International Storytelling Festival (SISF)
Started in 2009, the Sigana International Storytelling Festival (SISF) brings together wide array of international professional Storytellers from diverse cultures and modern practice to Kenyan audiences. Held yearly at the onset and now staggered biennially, the festival continues to be a platform for professional exchange, growth and collaborations for many experienced Storytellers. They get to plunge into memorable interactions with some of the most enthusiastic audiences across Kenya's diverse cultural milieus both in urban and rural settings.

The festival has in the past featured leading Storytellers from Canada, Denmark, Ethiopia, India, Romania, Singapore, South Korea, South Africa, South Korea, Sweden, Tanzania, Uganda, and USA.