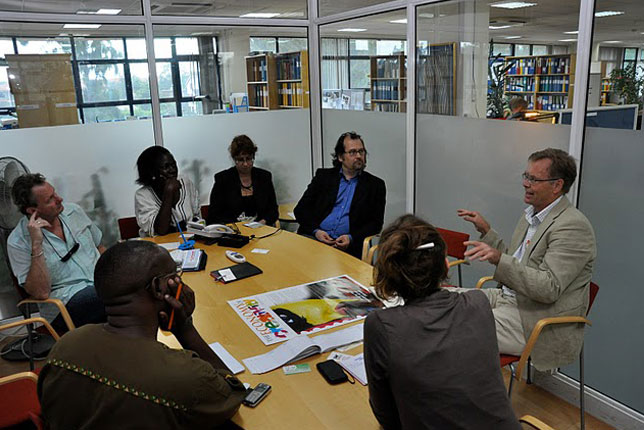 Storytelling in Public Reading spaces
In partnership with
Kenya National Library Services (KNLS)
, our Sigana Storytelling animates the library spaces with creative interactive performances for both the young and adult readers. The world of books and readership is turned into a fun adventure of discovery and participatory learning.
Lifting up Voices
In collaboration with
Awjama Omar Reading and Cultural Centre
in Nairobi Kenya, we train young Somali storytellers in affirming their identities, heritage and skills as part of lifting up their voices in spaces where they are commonly seen as coming from the margins.
Under the same Sky
This is a collaborative story swap performance exchange partnership with United Kingdom Storytellers (Cassandra Wye) focusing on sky lore stories. Supported by The British Council, it has expanded to include story research, telling adaptations and performance trainings of upcoming community young tellers.